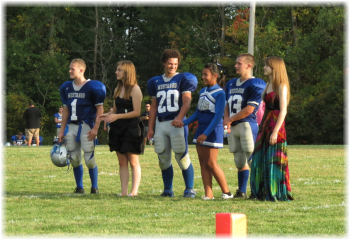 Come join the Merritt Mustangs!!! Applications are accepted in the order they are received. Spaces are provided based on availability and students will be placed on the waiting list in the order applications are received if space is not available with the exception of sibling preference.
Once the school receives your application, if there is a spot available, we will notify you to stop by for a full enrollment packet. Notification of being selected does not guarantee your spot. You must then register your student in the school. Once you have been notified you will have 72 hours to arrange pick-up of your registration packet.
Merritt Academy strives to be a full service institution for the families it serves by being a referral source to outside social, emotional or psychological support programs
Merritt Academy develops strong personal relationships with parents through written communications, phone calls and parent/teacher conferences
Merritt Academy monitors attendance and make personal contacts with the home when this becomes an issue of concern
Merritt Academy offers after school tutorial and enrichment programs for students
---
Merritt Academy Presents
Kindergarten Round-Up
2017-2018 School Year
Join us for one of our Kindergarten Parent Information Meetings on Monday, March 6th at 2:15 pm or Thursday, March 30th at 6:00 pm in our high school cafeteria.
Light Refreshments will be served.  Child care will be provided.  During our Parent Information Meeting we will discuss:
Registration Process
National Standards - Common Core Curriculum
Breakfast/Lunch Programs
Immunization Requirements
Latchkey Services
Uniforms
Free Full-Day Kindergarten
Our Little Mustangs and their parents will have the opportunity to meet and greet the teachers as well as take a classroom/building tour.  Enrollment packets will be available at the meeting.
All children who will be 5 on or before September 1, 2017 are eligible.  Children turning 5 after September 1st, but on or before December 1st may apply to the Academy for a waiver.
Then, come back and see us on Friday, April 28th for our annual Kindergarten Readiness Program.  The first 50 children that attend the Kindergarten Readiness Program will receive a free backpack full of supplies for the summer/new school year!  Space is limited so call us today.
---
 Merritt Academy, through The Romine Group, LLC (T.R.G.), (its management company), will be part of a consortium of Public School Academies in Southeast Michigan that provides special educational services to students in need. Merritt Academy will offer a variety of after school sports activities and encourage older students to participate in at least one of their own choice Merritt Academy serves a culturally diverse population with an anti-bias curriculum.